Begin al maar te dromen van €20.000 per maand dankzij de EuroDreams lanceringscampagne van TBWA en Nationale Loterij
Iedereen droomt er wel eens van om het grote lot te winnen. Een nieuw huis, een chique auto of een verre reis. Maar wie droomt van EuroDreams, droomt veel grootser dan dat. Want stel je eens voor dat er elke maand €20.000 extra op je rekening staat, en dat 30 jaar lang.
Dan kunnen je dromen niet zot genoeg zijn. Een wereldreis met een luchtballon of thee drinken met orka's? Of wat denk je van dansen tussen giraffen in een prachtige woestijn? Elke maand kan je een nieuwe droom vervullen.
TBWA bracht in deze lanceringscampagne een surreële droomwereld tot leven. Een wereld waarin de speler zich een ontdekkingsreiziger kan voelen. Even loskomt van de realiteit en zijn eigen invulling kan geven bij wat hij ziet of hoort. Iedereen droomt immers op zijn manier. Het resultaat is te zien in een TV-spot, posters & digitale media.
Via de radio-spots kunnen we live meeluisteren met de Droomcentrale van de Nationale Loterij, waar EuroDreams-spelers vertellen waar zij van dromen.
Ook zin om kans te maken op €20.000 per maand? De eerste trekking is op 6/11, daarna zullen er elke week twee trekkingen plaatsvinden, op maandag en donderdag. Dat zijn dus twee kansen per week om jouw gekste dromen waar te maken. En wat dat mag kosten? €2,50 per trekking.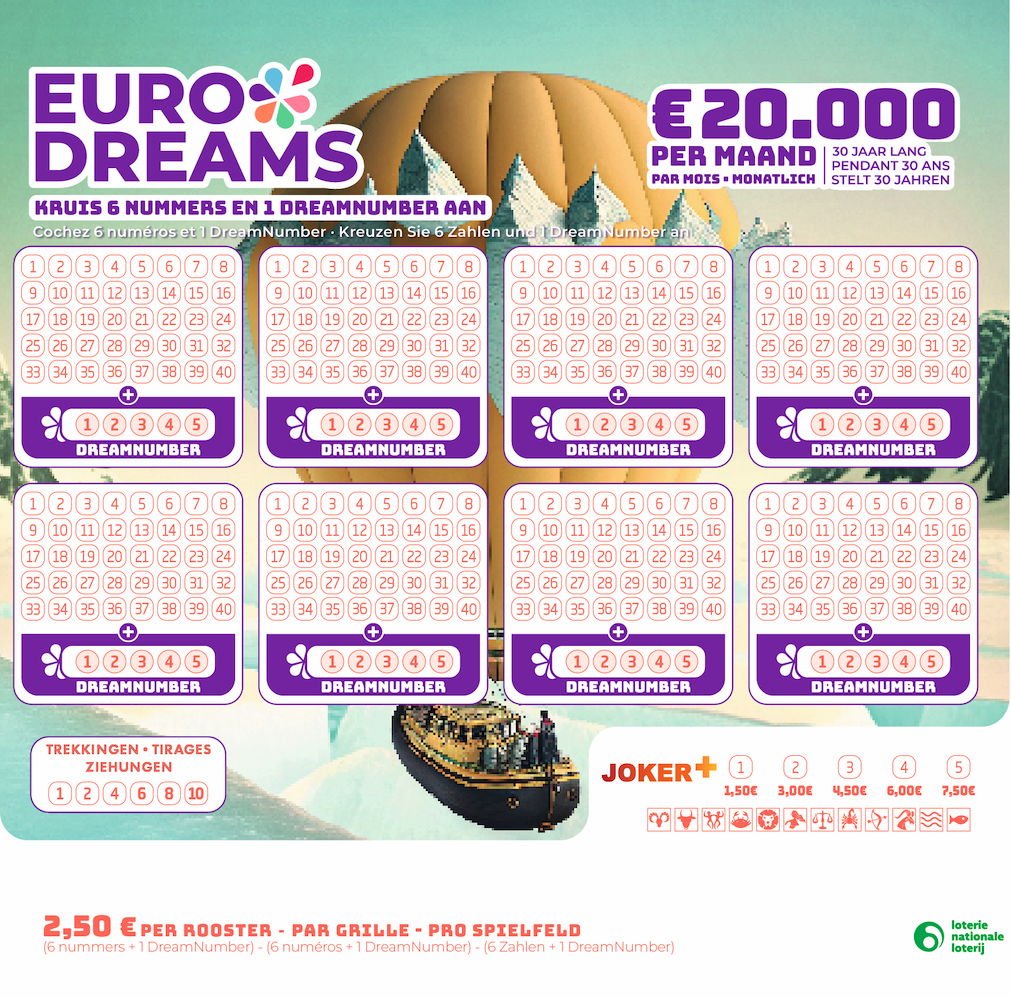 ---
Hadoum Ghassab Account Director