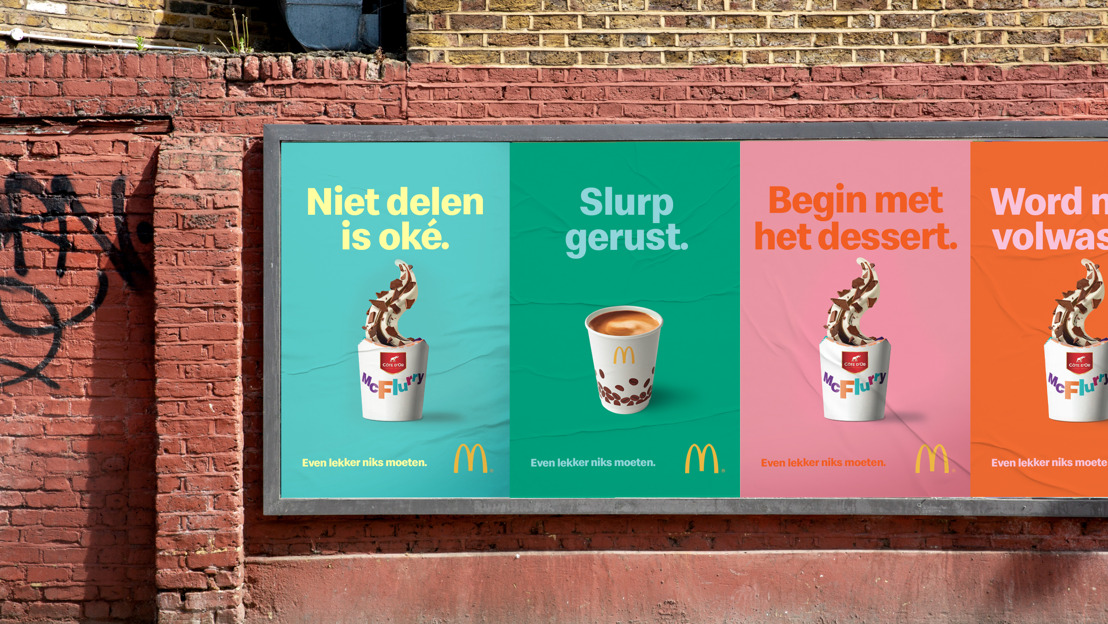 Even lekker niks moeten. Dat biedt McDonald's® je op een plateau aan.
Dinsdag 15 februari 2022 —

Wees op tijd. Gedraag je naar je leeftijd. Enkel een dessert als je bord leeg is… Ons leven zit vol met regeltjes. Gelukkig helpt McDonald's® ons om hier even aan te ontsnappen. En bezorgen ze ons dat klein momentje van lekker niks moeten. Met een koffietje erbij. Of een McFlurry®-ijsje.

Even lekker niks moeten. Dat wordt de koepel waaronder McDonald's® voortaan iedereen oproept om -toch voor even- een tikkeltje rebelser te zijn en een break te nemen van alle regels. Hoe? Door die break te nemen bij McDonald's®, met een heerlijke kop koffie of een McFlurry®. Mmmm lekker te laat komen, onvolwassen zijn, alles lekker voor jezelf houden… het smaakte nog nooit zo heerlijk.

Trouwens een tikkeltje rebelser? Dat moet je TBWA geen twee keer zeggen. En dus lieten ze het iconische geel van McDonald's® even achterwege en creëerden ze een nieuw pallet van zeemzoete kleuren die de breaks-producten voortaan in de kijker zullen plaatsen.

De campagne loopt op social en digital, in OOH en natuurlijk ook in alle McDonald's® restaurants.