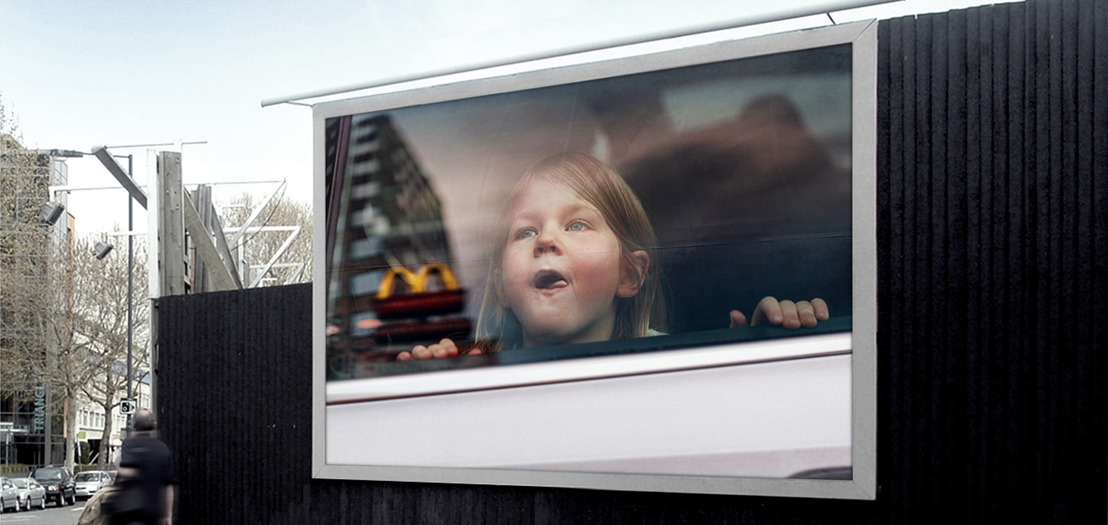 Het M-effect: een ode van McDonald's® aan kinderen op zoek naar hoop.
De kinderen in ons land, dat zwaar getroffen is door de coronacrisis, hebben het hard te verduren. Door de lockdown kunnen ze niet veel kanten meer uit. Logeerpartijtjes of spelen bij vriendjes kunnen ze vergeten, bezoekjes aan de grootouders zijn uitgesloten. Zwembaden, pretparken, zoo's, cinema's en restaurants zijn toe. Eén van de weinige pleziertjes die hun is gegund, is een rit naar de McDrive bij McDonald's®. Want afhalen mag nog.
McDonald's® België besloot een campagne te voeren als ode aan al die kinderen die nu al maandenlang uit het venster staren op zoek naar een glimpje hoop. En die af en toe beloond worden voor hun geduld.
Reclamebureau TBWA\Brussels vatte dat gevoel treffend samen in één beeld, met de hulp van de Belgische fotograaf Jef Boes. Hij capteerde de blik van kinderen in de auto, met op het raam de reflectie van de wereldberoemde gouden bogen van het McDonald's® logo. De foto's zijn zo sprekend dat geen tekst of signatuur meer nodig waren.
De campagne verschijnt in de vorm van posters, printadvertenties en op social media.
---
---
---
---
Jeremie Goldwasser Creative Director
Geert Potargent Client Service Director