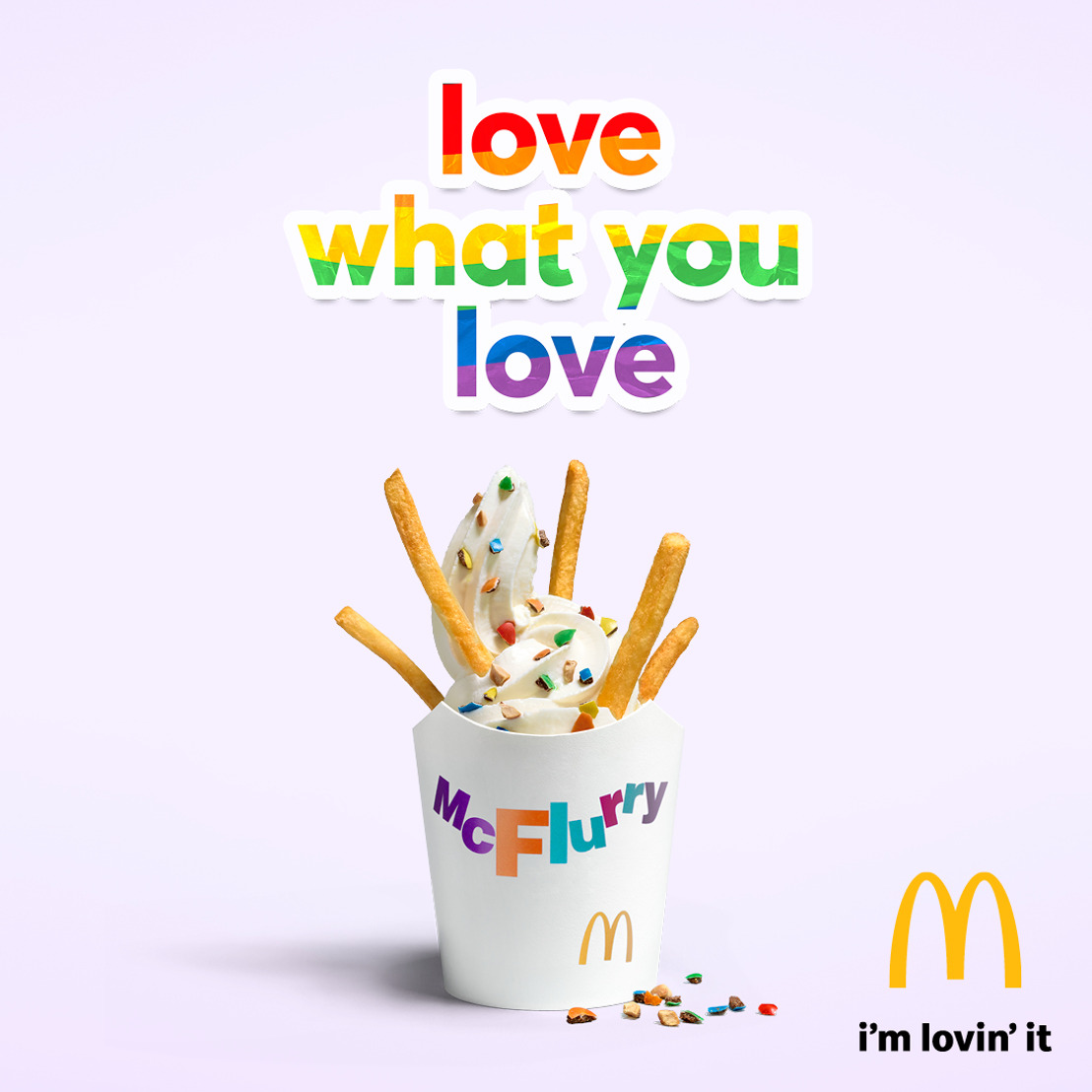 McDonald's and TBWA use iconic McDo products to encourage everyone to love what they love during Belgian Pride.
A McFlurry© with French fries? Or Chicken McNuggets© dipped in an ice cream cone? If you love it you should do it! Diversity in all its forms makes the world a more beautiful place. That's why McDonald's is spreading posters with all kinds of combinations of their iconic products during the Belgian Pride, accompanied by the powerful slogan 'Love What You Love'.
The Belgian Pride is the ultimate yearly manifestation for the LGBTI+ ​ community and their friends. A fantastic event that calls for more inclusivity, respect and equality. A big party where everyone is open to be who they are and to love who they love. That's a state of mind that McDonald's has always supported and that they will keep encouraging in every way they can. With structural initiatives in Belgium and all over the world, but also with a simple poster campaign in the streets.
In those posters we showed that every McDo lover could do whatever they want with our products. Go ahead and eat them the way you love them. Want to dip your Chicken McNuggets in some ice cream? A topping of fries on your McFlurry? No problem! To make those posters, we asked our food photography studio to shoot combinations of iconic McDo products they had never dreamt of shooting. Special combinations that resulted in beautiful images!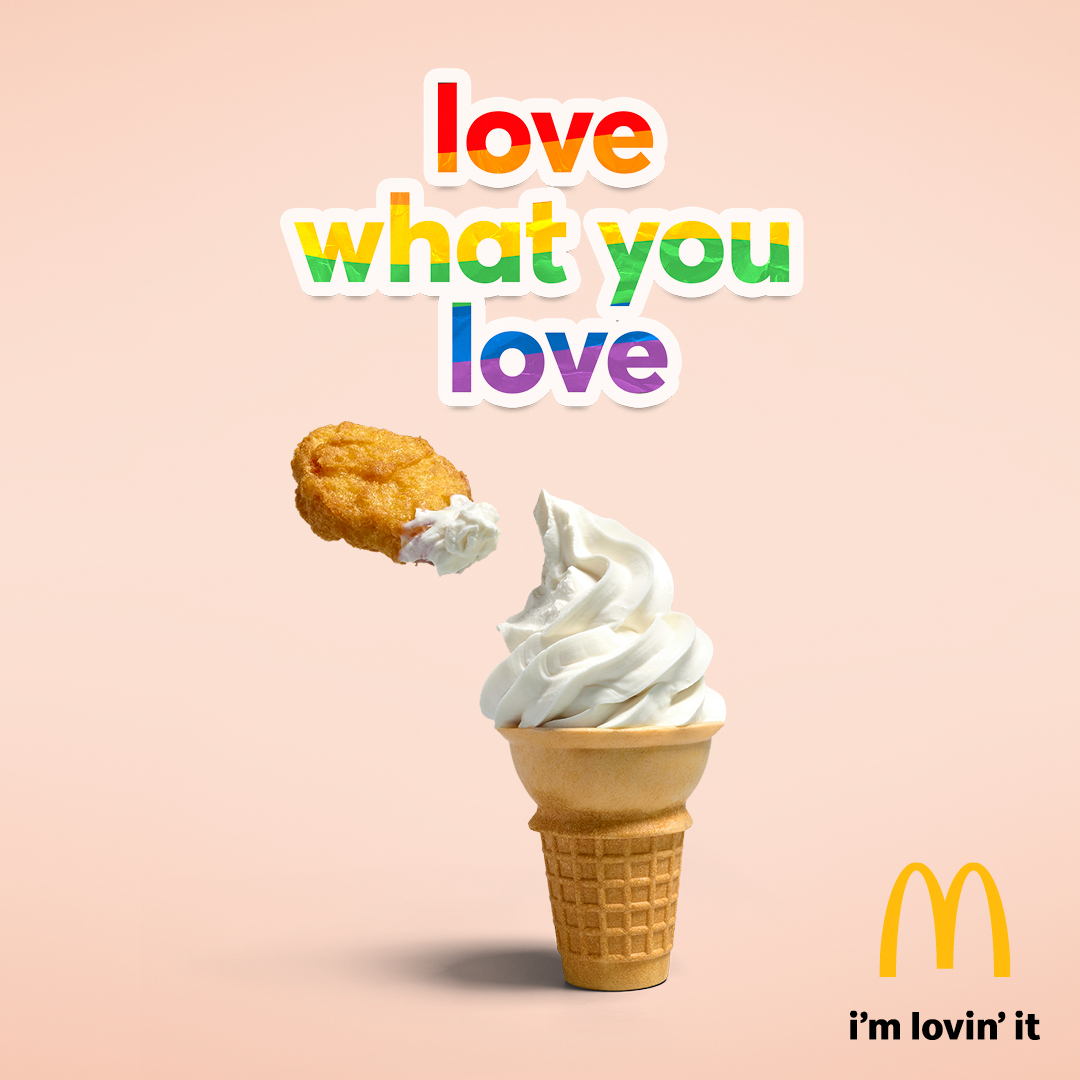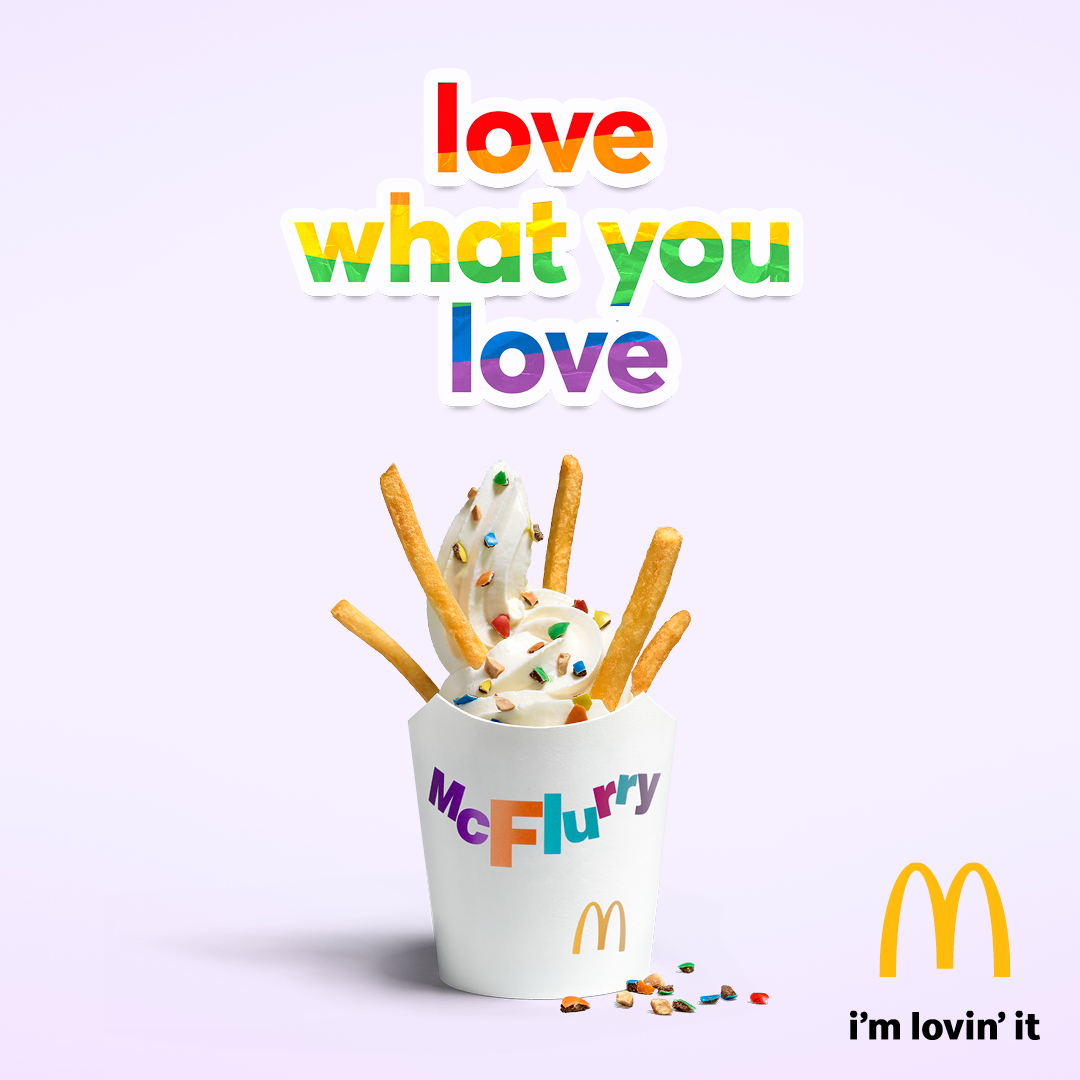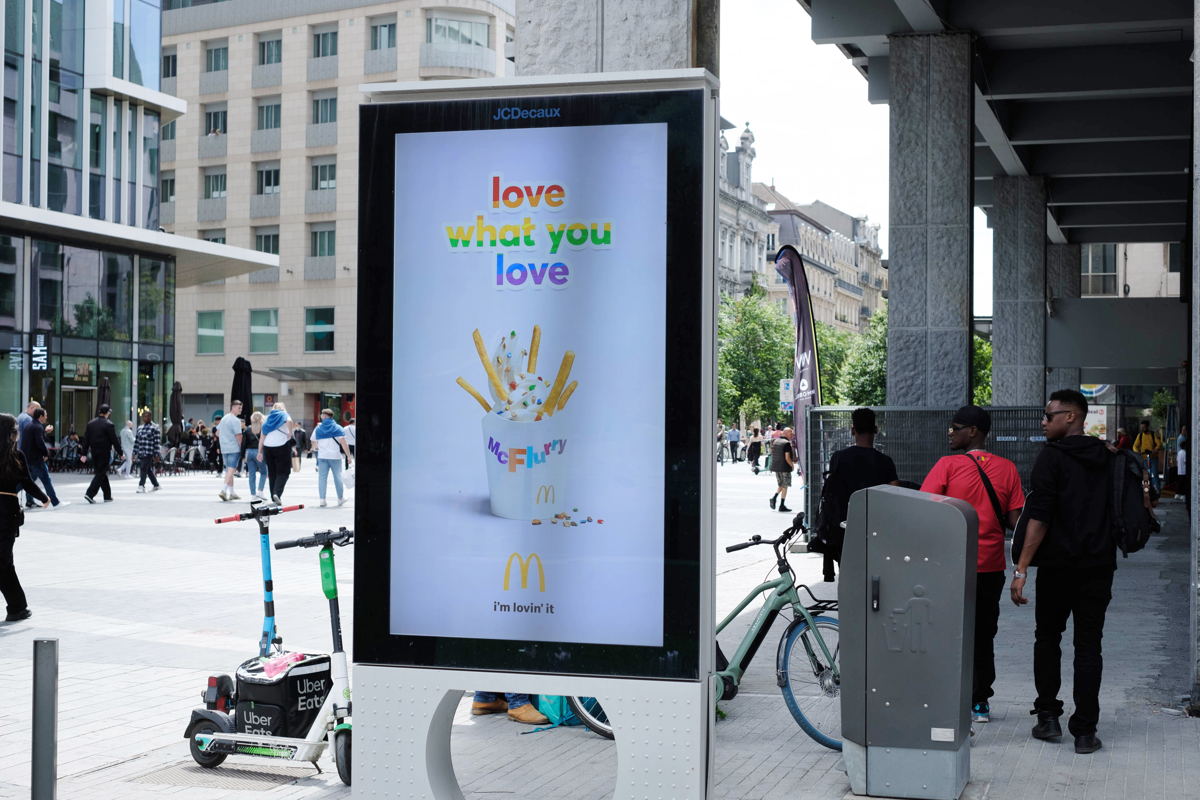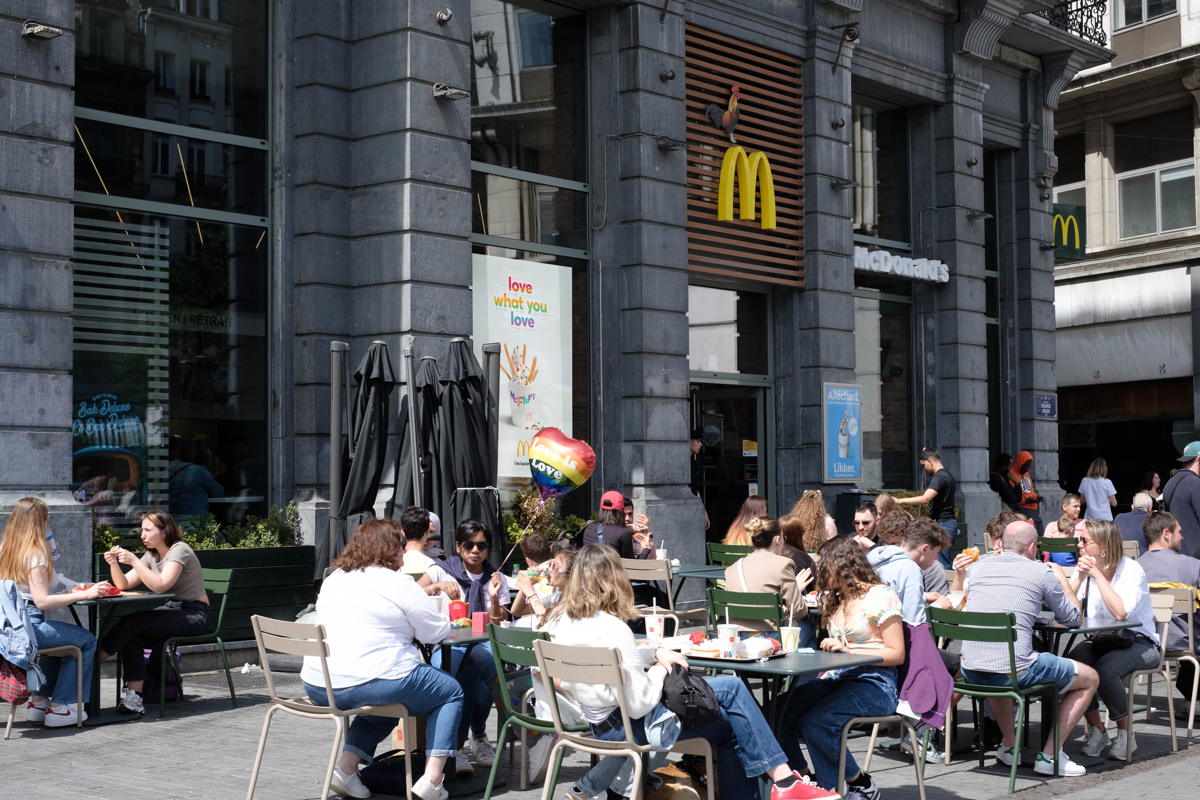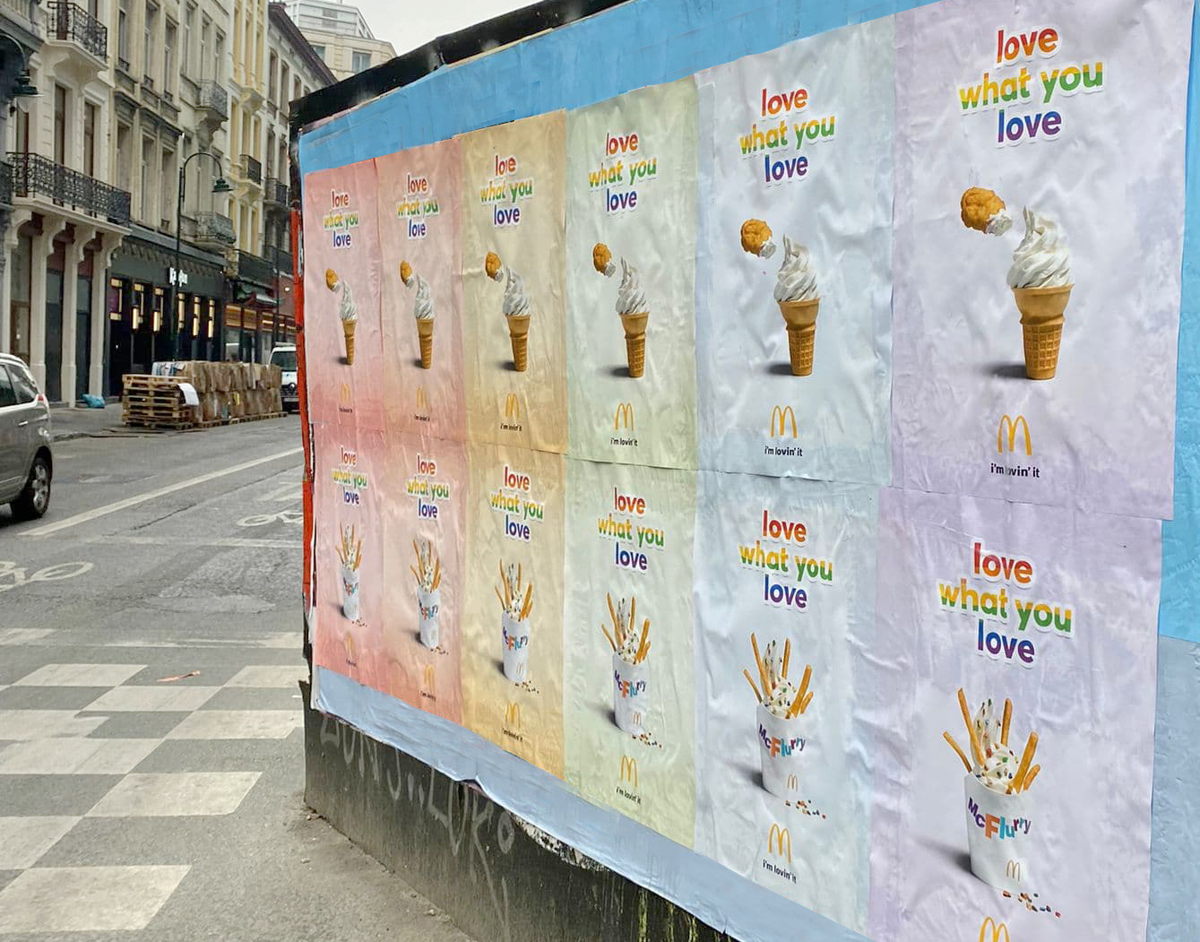 Elien Onclinx Account Director, TBWA