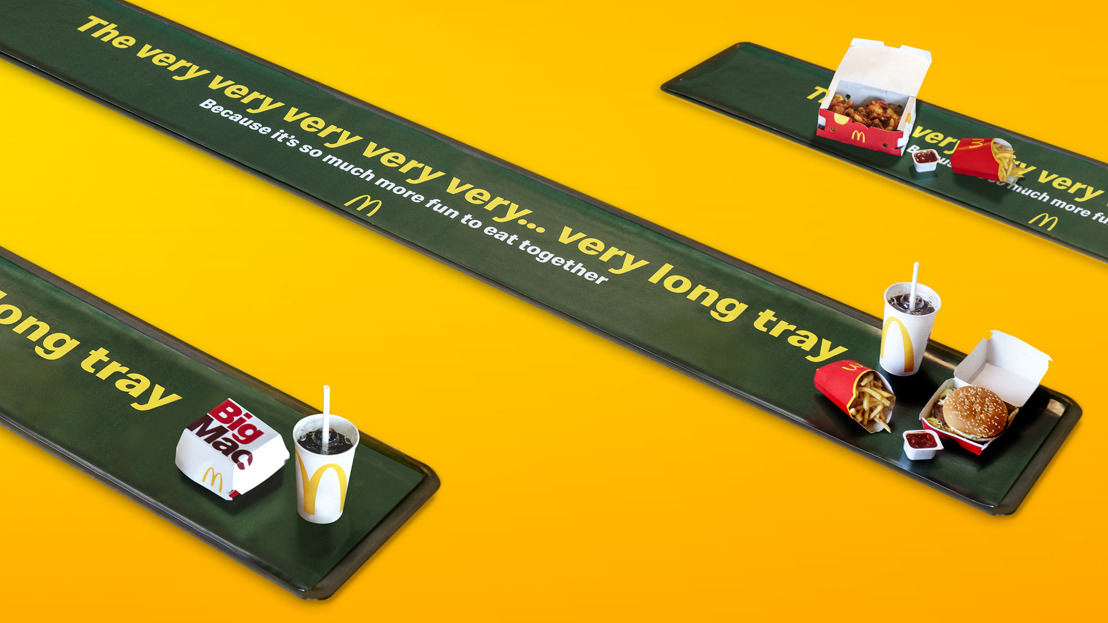 McDonald's® celebrates togetherness with "The very very very very...very long tray"
Wednesday, September 29, 2021 — McDonald's® found a highly original way to celebrate the fact that we can share our table with everybody again, since this summer.
And you can take "everybody" literally, thanks to the "very very very very...very long tray". To be precise, it's a wooden tray of no less than 3 meters long. You can eat at it with a lot of people at the same time. With friends, even more friends, or even with a bunch of perfect strangers, when laid astride 4 tables.
The tray has always been an object meant to be used individually. The summer of 2021 was the ideal opportunity to give this iconic object a new, more social twist. With less "me" and a whole lot more "we".
The activation took place in August at the McDonald's® in Docks Brussels.