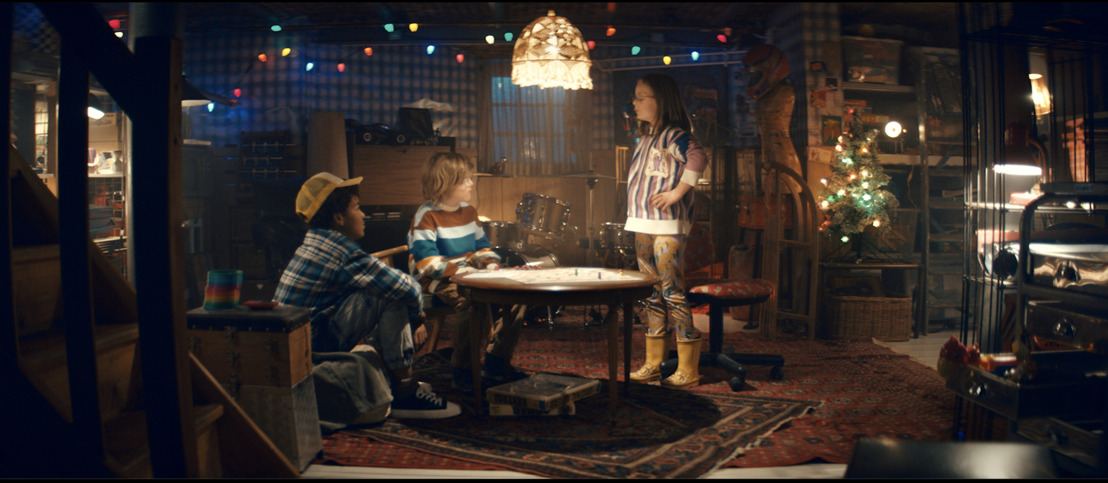 McDONALD'S® IS ALREADY LOOKING AHEAD AT 2022
Wednesday, November 24, 2021 — To make up for a horrible 2020, last year McDonald's® decided to celebrate Christmas for 30 days. But guess what: 2021 didn't really deliver either. So that's why our favorite family restaurant is turning the end of the year into a great big party once again, with "30 Days of Christmas". Because we all must make the best of it right now.
Philipp Wachholz, CMO of McDonald's® Belgium confirms: "Our promise as McDonald's® is to deliver feel-good moments. And now that these peculiar times linger on, we believe we need them more than ever. Our upcoming campaign creates the necessary positive sentiment by featuring the typical McDonald's® twinkle in the eye, so vital for keeping a positive spirit, no matter what happens next."
In the film that launches this end-of-year campaign, McDonald's® and TBWA check back in with Juliette. You know, the cheeky girl who told us all about how she lived through her COVID year? Well, this year she's looking ahead. Because all the bad news of the last years clearly made her and her two friends think. With their imagination running wild into a gloomy and dark side! We see a meteorite plummeting onto earth and the world being taken over by aliens and robots. Will it actually happen? Let's wait and see. But what we do know is that this whirling winter disaster film will make us forget our troubles for a moment.
And that's all McDonald's® wants to do. To bring some extra joy to this holiday season, with the "30 Days of Christmas" starting on November 25. So we can kick off the new year with the right spirit!
All you have to do is download the McDonald's® app, to enjoy the deals and have a chance to win a great gift every day of the month, as of November 25. We're curious to see if this jolly month will once again break all the records for downloads and social engagement… Time will tell.
Check out the media campaign from November 22 until December 24 on TV, radio and online.