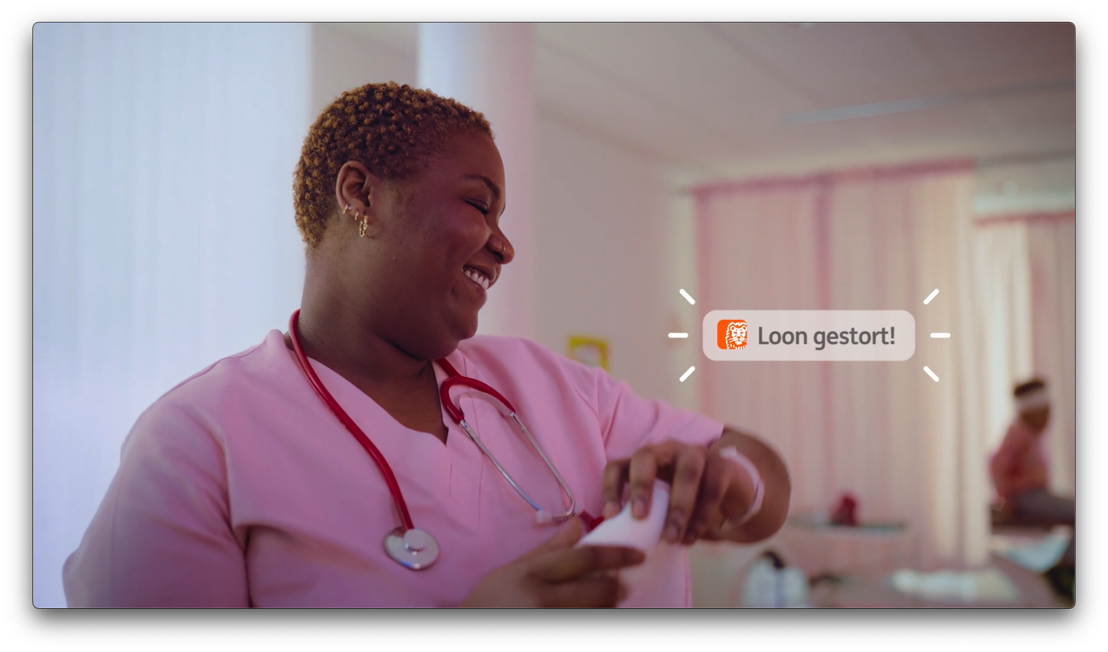 TBWA en ING werken hard voor het geld van hun klanten.
Geld komt, spijtig genoeg, niet zomaar uit de lucht vallen. Je werkt er elke dag hard voor. Logisch dus dat je er zoveel mogelijk uit wil halen. Daarom lanceert ING het ING Do More pack, het all-in bankpack met zichtrekening én een pak andere voordelen.
In deze campagne wordt werken met hart en ziel op verschillende grappige en licht absurde manieren gevisualiseerd. En dat op de tonen van één van de ultieme jaren '80 hits 'She works hard for the money' van Donna Summer. Het is de atypische stijl van ING als financial health coach die je twijfels omzet in daden. Naast de spot in z'n verschillende versies is er ook outdoor, social media en bannering voorzien.
"Met deze campagne willen we de consument doen stilstaan bij het loon waarvoor ze zo hard hebben gewerkt. ING waardeert dat harde werk en wil consumenten in staat stellen om grip te krijgen op hun financiën, en tegelijk het maximum uit hun geld te halen. Met de ING Do More Pack biedt de bank consumenten een all-in bankpack dat zoveel meer is dan een zichtrekening. Het omvat ook een gepersonaliseerde financiële check-up, een Ticket Annulatie-verzekering en een Aankoopverzekering, beiden gelinkt aan je debet kaart. … Dat alles voor een zeer competitieve prijs. ING wil de bank worden met de hoogste prijs-kwaliteitverhouding voor de dagelijkse bankzaken van alle Belgen," zegt Inés Fernández, Head of Retail Marcom ING Belgium.
De campagne loopt sinds 13 juni, ontdek ze snel en denk op het einde van de dag nog maar eens goed na hoe hard je hebt gewerkt, en wat je precies met je loon doet.
---