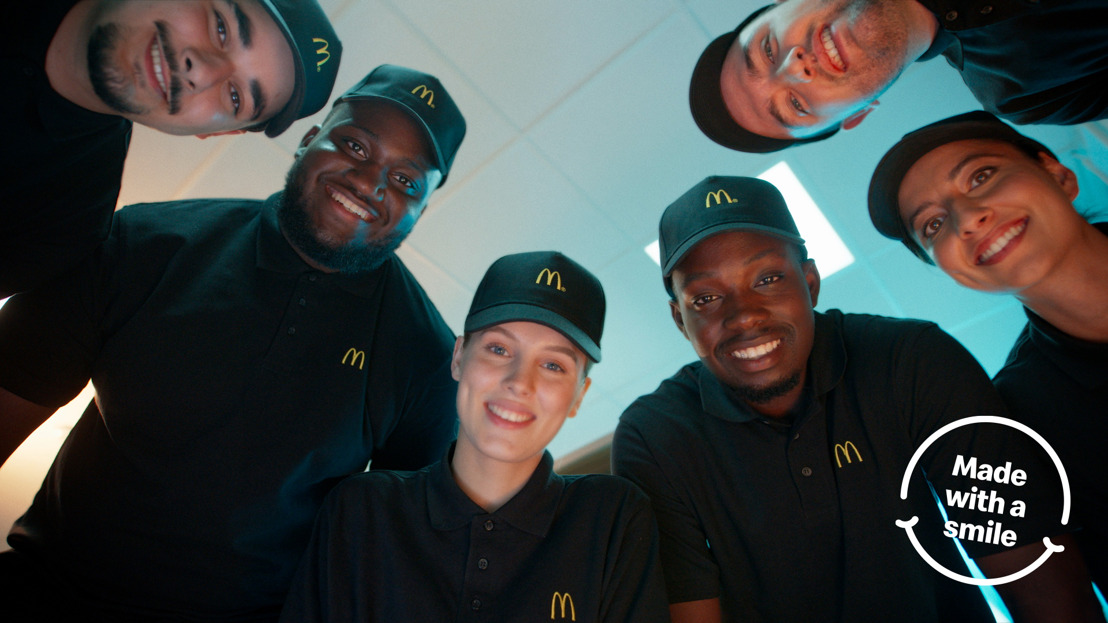 TBWA en McDonald's® geven geheim ingrediënt prijs.
De burgers van McDonald's® worden voortaan nóg warmer, juicier én verser geserveerd. Het gevolg van een recente optimalisatie van het bereidingsproces. Maar er ligt nog een ingrediënt aan de basis van de verbeterde burgers. En dat wordt in de laatste McDonald's® campagne van TBWA prijsgegeven.
Kwaliteitsvol 100% rundvlees dat nóg juicier smaakt omdat de verse ui nu al wordt toegevoegd tijdens het grillen. Meer iconische Big Mac® saus die nog beter uitgesmeerd wordt. En een verbeterd broodje als goudgetoaste kroon op de legendarische Big Mac®. U ziet de nieuwe tv-spot van McDonald's® waarschijnlijk al voor uw ogen afspelen. Met al die heerlijke ingrediënten die voor de camera zweven om u het water in de mond te doen krijgen. Maar TBWA Brussel koos ervoor om de eerste Big Mac® spot te maken waar de burger níet in voorkomt. U leest het goed: niet.
In plaats daarvan besloten ze om de hele spot vanuit het standpunt van de Big Mac® te filmen om zo het beste ingrediënt van McDonald's® in de kijker te zetten: hun crew. Stuk voor stuk gemotiveerde mensen die het beste van zichzelf geven om uw favoriete burgers met de lach te bereiden en te serveren. En dat zowel in de restaurants als op het scherm. Want een niet onbelangrijk detail in deze hulde: de mensen die u in de spot ziet zijn geen acteurs, maar allen McDonald's® werknemers.
Daarnaast kon de hamburgergigant het toch niet laten om ons allen gek te maken met food craving shots van hun burgers. En dus verschijnen er naast de spot die de crew in de kijker zet ook een pak uitingen waar de hamburgers -die allen 'made with a smile' zijn- centraal staan.
Een campagne om van te smullen op tv, in de McDo-restaurants alsook op social media en alle andere digitale of online kanalen. Enjoy!
---