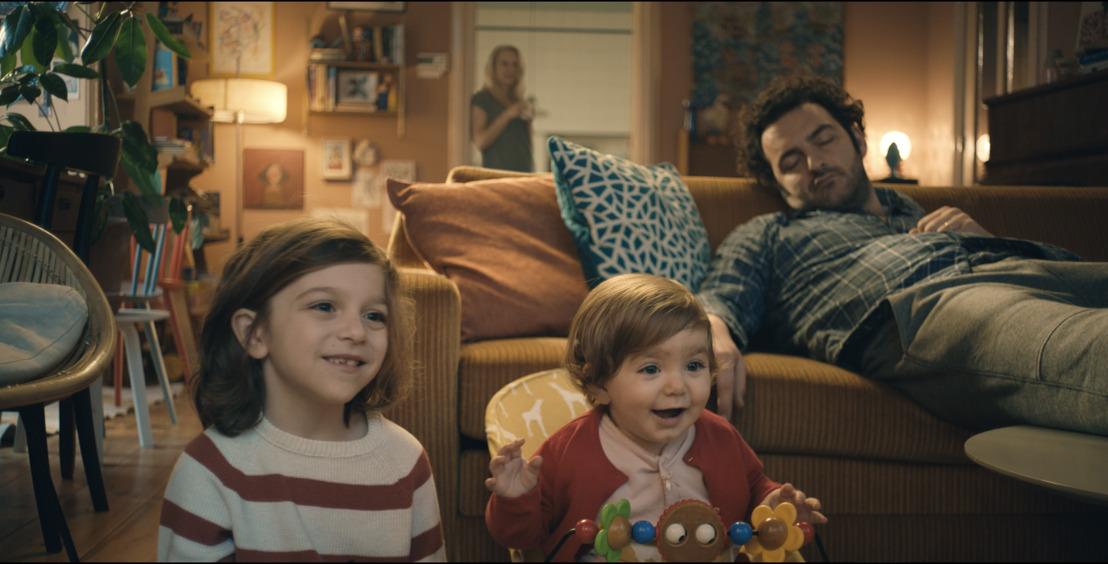 TBWA en Telenet tonen The Good Flow in een tv-spot
Vorige maand lanceerde Telenet #thegoodflow. Want als de flow goed zit, draait elke familie beter. Maar hoe hou je die goeie flow vol wanneer er plots iets verandert in je gezin?
Maandag 23 april 2018 — In de kersverse tv-spot zien we hoe de flow in een gezin helemaal in de war wordt gestuurd door een nieuw babyzusje. Zo kijkt 'grote' broer rustig naar een filmpje met papa wanneer zusje ineens luidkeels begint te wenen en papa de luier moet verversen. Zelfs als hij haar eten wil geven of op z'n gemak wat zit te spelen, gooit kleine zus alles overhoop.
Gelukkig is er de magie van technologie. Met een tablet en een filmpje bijvoorbeeld, hoort de jongen z'n zusje niet huilen. Een leuke app doet monsterzusje er plots veel grappiger uitzien. En dankzij terugkijk tv, kan broer zijn zusje doen stoppen met huilen.
Yep, met een beetje hulp van Telenet kan elk gezin – zelfs de kersverse – vlotter draaien!
De tv-spot is vanaf 16 april te zien op verschillende zenders.
---------------------------------------------------------------------------------
CREDITS:
Brand: Telenet
Agency: TBWA
Creative Director: Peter Souter, Jan Macken
Copywriter: Chiara De Decker, Regine Smetz
Art Director: David Maertens
Account: Catherine Hamers
Design: Christophe Liekens
Productie:
TV Producers: Mieke Vandewalle & Cindy De Mooter
Production Company: Czar
Executive producer: Eurydice Gysel
Producer: Lander Engels
Director: Martin Werner
DOP: Rasmus VIdebaek
Post-Production: MAKE
Post-Producer: Genevieve Paindaveine
Offline: Manu Van Hove & Maarten Janssens
Online: Enzo Piccinato
Colorgrading: Joost Van Kerckhove
Original Music / Sound Design: Gwenn Nicolay
Media Agentschap: PHD (Ofelia Faes)
Client: Nathalie Rahbani, Inge Debremaeker
TBWA en Telenet tonen The Good Flow in een tv-spot
TBWA en Telenet tonen The Good Flow in een tv-spot (30 sec)