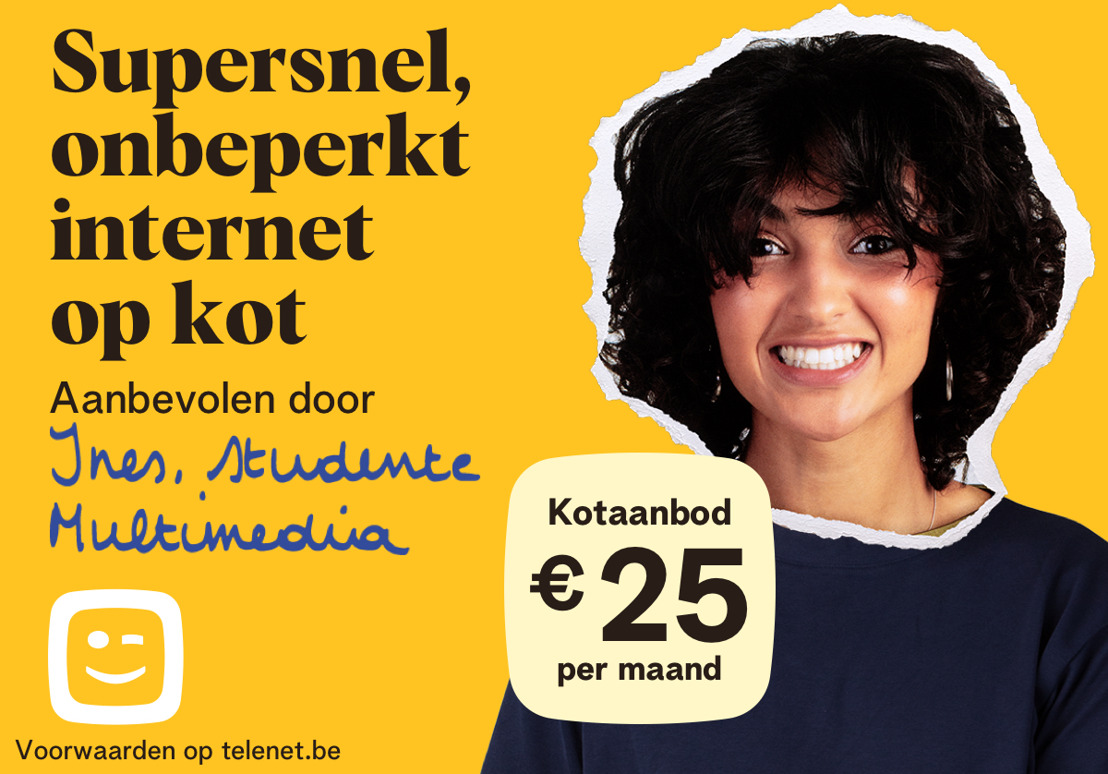 TBWA laat studenten al het werk doen voor Telenet
Studenten zijn altijd op zoek naar extra zakgeld, dat is algemene kennis. Dat ze daarvoor vaak k*tjobs aannemen, is ook geen geheim. Om daar (een beetje) verandering in te brengen, lanceerden TBWA en Telenet aan het begin van het academiejaar de Kotjobs. Het concept is simpel: maak reclame voor het studenteninternet van Telenet en verdien tot € 15 (in de vorm van Takeaway-vouchers). Bye-bye instant noedels!
Voor de campagne, die nog tot 6 oktober loopt op social, Spotify en OOH, werden dit keer dus geen professionele modellen of radiostemmen ingezet, maar echte studenten. Zo doet de landingspagina van het studenteninternet ook dienst als vacaturepagina, waar je jobs vindt als Postermodel, Micro-influencer (inclusief Instagram filter), Voice-over of Twitch Streamer. Een persbericht schrijven stond dan weer niet op de lijst, helaas.
Als grote afsluiter opent Telenet ook interimkantoren ("de Kotjob Shop") op verschillende studentenfestivals in Gent, Antwerpen, Hasselt en Leuven. Hier kunnen studenten gratis pintjes verdienen door rond te lopen met een sandwichbord met daarop de promo, hun hoofd op de poster te zetten, en nog veel meer.
Zelf reclame maken voor Telenet in ruil voor Takeaway-vouchers kan nog tot 6 oktober!
---