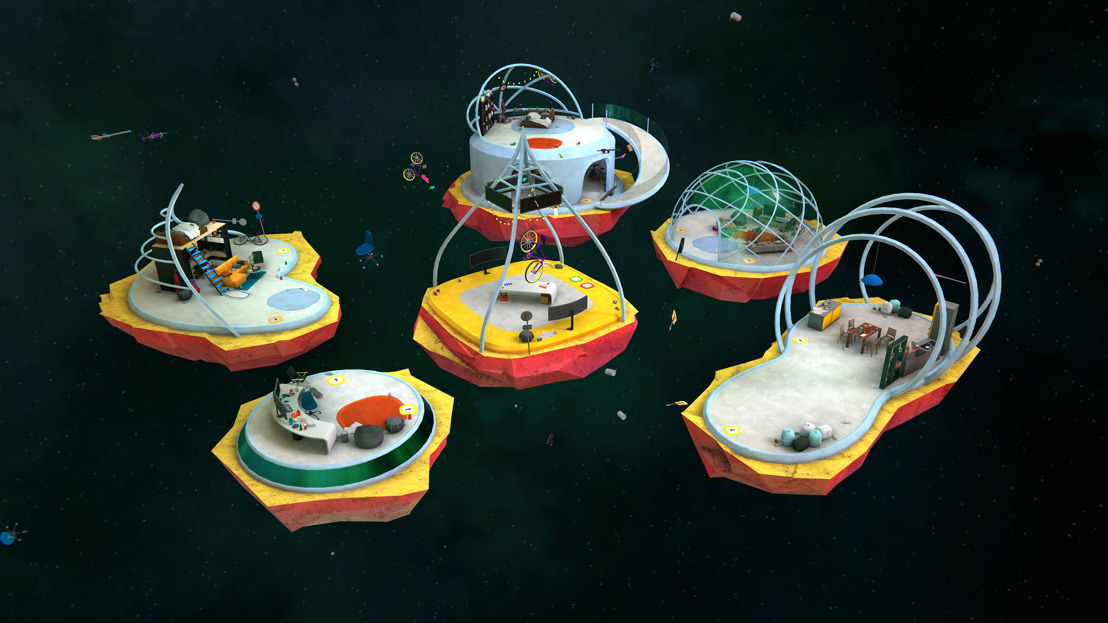 TBWA\Belgium and Telenet launch the Metadorm: the first student house in the Metaverse
The metaverse is a global network of virtual reality worlds where you can roam freely as an avatar. It is already being called 'the digital future' or even 'the next version of the internet'. THE place for a new generation.
And Telenet wants this generation to feel right at home in this new world. That's why they teamed up with TBWA\Belgium and VR specialists Cybernetic Walrus to build the Metadorm, the very first student house in the metaverse. It's a virtual world where everyone can roam freely and can even play beer pong, an iconic student tradition in a new, digital jacket. All you need? A VR set.
'Wherever you're studying - in Brussels, Ghent, or Antwerp - the Metadorm is the first VR student house where literally anyone can virtually walk in. Yes, it might be a virtual – and relatively unknown - world, but it is still a student house in the first place. Be prepared to see some pizza leftovers, piles of clothes and even stolen traffic signs lying around,' says Thomas Driesen, creative director at TBWA\Belgium.
There's no student house (or party) without students. So therefore, it's no surprise that – in honor of the Metadorm's launch – Telenet will be 'touring around' the various Student Kick-Offs throughout September and October. Anyone who celebrates the start of the new academic year in Brussels, Ghent, Leuven, Hasselt or Antwerp can visit the Metadorm there. During those Student Kick-Offs, Jonatan Medart, Elodie Gabias and TikTokker Mona (from Brussels) will challenge students to a game of beer pong. Whoever manages to beat the influencers, will be treated to… a beer. In the real world, that is.
For Telenet, the Metadorm is only the first step of their adventure in the metaverse, a platform where the possibilities are endless. Visit the Metadorm yourself via the VRChat application.
---