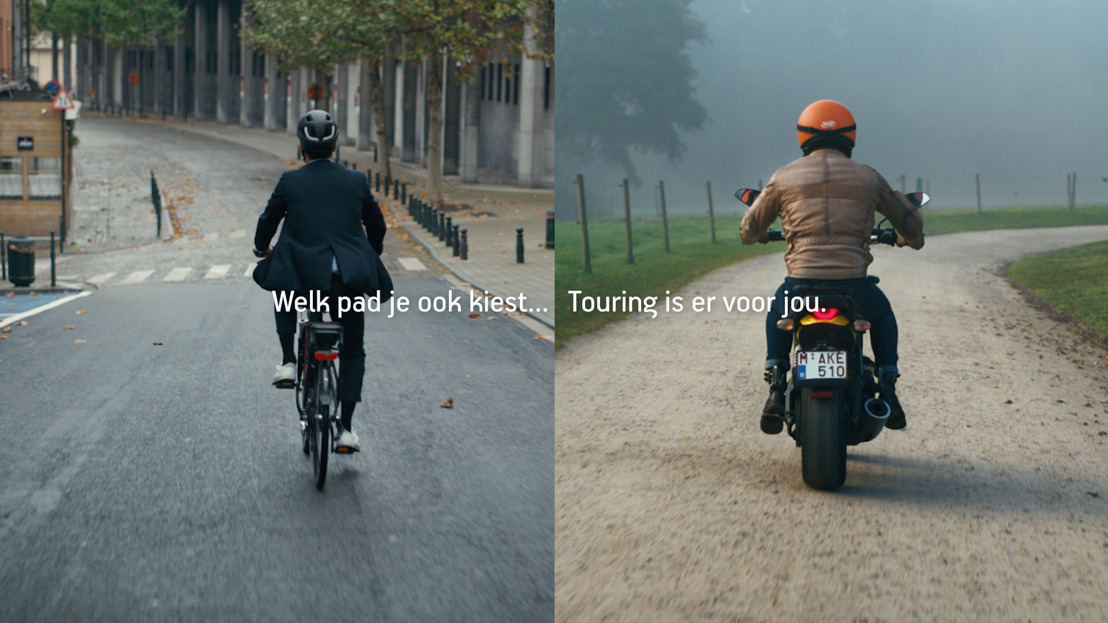 Touring en TBWA laten levenspaden kruisen in nieuwe campagne.
Woensdag 9 december 2020 — Of je nu onderweg bent met de auto, fiets of step, op vakantie bent of niet, of je een belangrijke rit maakt of een dagdagelijks traject... Touring staat altijd klaar. Vanuit dit inzicht ontwikkelde TBWA een gloednieuwe campagne voor het bijstandsbedrijf onder de leuze 'Welk pad je ook kiest'. Daarin volgen we twee beste vrienden die elk hun eigen weg uitgaan, maar toch steeds op één of andere manier dichtbij zijn. Net als Touring.
De diensten van Touring zorgen voor gemoedsrust onderweg doorheen elke fase van het leven, welk leven je ook leidt. Naast z'n rol als mobiliteitspartner, autobijstand en medische bijstand in het buitenland, biedt Touring ook services aan die perfect op maat zijn van de mobiliteit van vandaag zoals e-assistance, Touring Glass, fietsbijstand en het multimodale aanbod van Move-On. Dit alles past binnen de 'Lead mobility for a better life' positionering van het bedrijf, wat het met deze spot dan ook in de verf zet.
"Achter elke Touring-interventie zit een verhaal, of dat nu in België is of voor medische assistentie in het buitenland. Daarom wouden we een spot die zo echt mogelijk in het leven stond, en herkenbaar is voor velen". Zo zegt Catherine L'Olivier, Head of External Communication & Branding bij Touring.
De spot werd opgenomen met een op en top Belgische cast, crew en het Belgische regisseursduo Norman Bates. Bovendien werden ook scènes in het binnenland opgenomen, in samenwerking met het productiehuis Lovo. Uiteraard onder de strikte veiligheidsnormen van de heersende pandemie.
De campagne is vanaf begin december te zien op de Belgische televisiezenders en online.